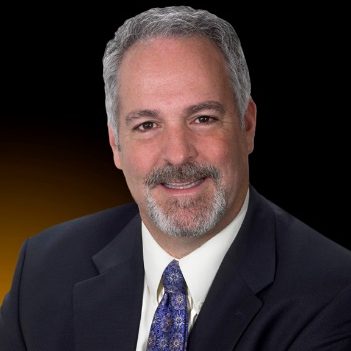 Angola, IN, March 5, 2018 — Local Radio Networks (LRN) continues to expand its team of 24/7 radio format experts with the addition of Jim Ortega as Vice President of Affiliate Sales, announced Steve Swick, President and Chief Executive Officer of LRN. Ortega joins Donna Halverson, Vice President of Affiliate Sales, who until now has been handling national sales single-handedly. The addition of Ortega is another indicator of LRN's aggressive advance in providing exceptionally programmed 24/7 music formats, customer service, and maximum localization technology to the radio industry.
"Our goal at LRN is always to super-serve the needs of local broadcasters," stated Swick. "Jim's background gives him a clear understanding of how to help local broadcasters maximize the benefits of LRN's 24/7 music formats and our proprietary Radio Velocity Control (RVC) system. I am delighted to welcome him to our growing team."
"The team that Steve is assembling at LRN is top-notch, and its innovative Radio Velocity Control (RVC) system has revolutionized local control of 24/7 music format broadcasts," said Ortega. "I'm very excited and honored to be a part of this forward-thinking company."
A seasoned radio professional, Ortega has held sales management positions at Dial Global and Jones Media, and worked in sales at WGN, Chicago. He has experience as a media broker and is a graduate of the Broadcast Leadership Training (BLT) program from the National Association of Broadcasters (NAB).
LRN's cloud-based Radio Velocity Control (RVC) technology delivers maximum custom localization and, integrates seamlessly into most existing playout systems, or can be used for all a station's automation needs.
Jim Ortega will be based at LRN's new programming and operations center in Denver and can be reached at 720-500-3810 and jim@localradionetworks.com.
About Local Radio Networks (www.localradionetworks.com)
Local Radio Networks, Inc. is a Michigan limited liability company that provides 24/7 radio programming to small and medium market stations, helping them reduce operating costs and maximize localized content. Steve Swick is Founder, President and Chief Executive Officer. Will Mashione is Co-Founder and Chief Information Officer.
Media Contact:
Renee Cassis | RC Communications Marketing
http://localradionetworks.com/wp-content/uploads/2014/10/lnr-logo-h.png
0
0
Local Radio Networks
http://localradionetworks.com/wp-content/uploads/2014/10/lnr-logo-h.png
Local Radio Networks
2018-03-05 19:00:30
2019-01-08 16:23:30
Former Dial Global and Jones Media Exec Jim Ortega Joins Local Radio Networks