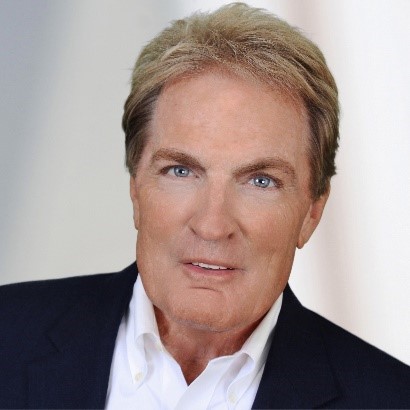 Angola, IN – September 6, 2023 — Local Radio Networks (LRN) is proud to announce exclusive syndication of Scott Shannon's True Oldies Channel, making it LRN's 19th 24/7 music format. The True Oldies Channel is hosted and programmed by legendary 'Boss Jock' and Rock & Roll Hall of Famer Scott Shannon and is dedicated to honoring the greatest rock & roll, pop, soul music with a spotlight on the biggest hits from the 60s and 70s.
"We are thrilled to have legendary radio personality and innovative programmer Scott Shannon entrust LRN with his 24/7 music format, the True Oldies Channel," stated Steve Swick, Chief Executive Officer of Local Radio Networks. "I've personally had a longstanding friendship with Scott, and he really is one of the last Boss Jocks of the genre, playing the greatest music from the 60s and 70s and going back to the roots of rock 'n' roll. The True Oldies Channel with Scott on the mic is just fantastic — It takes listeners back to a time of big Detroit iron automobiles, fins, chrome, and fuzzy dice."
Shannon commented, "On behalf of my operations manager Gary Reynolds and the entire True Oldies Channel team, we're thrilled to join LRN. I'm a longtime fan of Steve's, and I know what an incredible team he's put together. We're confident they will develop and expand the True Oldies brand across the country. We also look forward to working with our friend Donna Halverson, who was with us when we started the channel at ABC Radio."
Scott Shannon's True Oldies Channel has a huge oldies library. In addition to The Beatles, The Beach Boys, Elvis, The Rolling Stones, The 4 Seasons, Buddy Holly, Otis Redding, Wilson Pickett, and all the hits from Motown, listeners will also hear Roy Orbison, Brenda Lee, Rick Nelson, The Everly Brothers, Gary U.S. Bonds, The Ventures, plenty of "One Hit Wonders," and even some forgotten 45s! Special features include "The Rock & Roll Time Machine Top 5."
Shannon is one of the most enduring and well-respected voices in radio and an acknowledged authority on music from early rock 'n' roll to today's hits. In addition to the True Oldies Channel, Shannon hosts the nationally syndicated weekend program America's Greatest Hits. He created the popular and successful Morning Zoo format for morning radio shows and helped launch the Z Morning Zoo on New York's Z100 (WHTZ), where Shannon took the station from 'worst to first' in ratings in a historic 74 days. Among his many accolades, Shannon is the recipient of the prestigious Marconi Award for Syndicated Personality of the Year, he is in the Rock & Roll Hall of Fame, the Radio Hall of Fame, the NAB Broadcasting Hall of Fame, and the New York State Broadcasters Hall of Fame.
LRN is known for its 18 – now 19 – top quality 24/7 music formats, featuring large market talent. Its cutting-edge Radio Velocity Control (RVC) technology gives station owners and operators unprecedented local control and integrates seamlessly with all major automation manufacturers worldwide.
For more information on Scott Shannon's True Oldies Channel, or any of LRN's music formats, radio stations may contact Donna Halverson at donna@localradionetworks.net or 214-307-5087, and Matt Caldaronello at matt@localradionetworks.net or 661-414-7535.
About Local Radio Networks (www.localradionetworks.com)
Local Radio Networks, Inc. is a Michigan limited liability company that provides 24/7 radio programming, including JackFM and the True Oldies Channel, to over 700 stations nationwide, helping them reduce operating costs and maximize localized content. Steve Swick is Founder, President, and Chief Executive Officer. Will Mashione is Co-Founder and Chief Information Officer.
Media Contact:
Renee Cassis
RC Communications Marketing
646-808-6505
cassis2@msn.com
http://localradionetworks.com/wp-content/uploads/2014/10/lnr-logo-h.png
0
0
Local Radio Networks
http://localradionetworks.com/wp-content/uploads/2014/10/lnr-logo-h.png
Local Radio Networks
2023-09-07 14:29:42
2023-09-07 14:35:09
Scott Shannon's True Oldies Channel Signs with Local Radio Networks (LRN) for Exclusive Syndication