Crocker is Latest in Stream of Network Executives Moving to LRN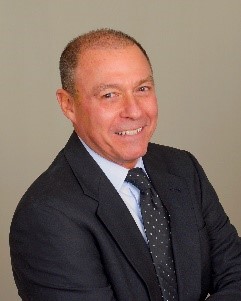 Angola, IN, June 19, 2019 – Seasoned 24/7 music format executive Patrick (Pat) Crocker is the latest in a stream of senior managers to join Local Radio Networks (LRN) following their depature from Westwood One. Crocker, who has been in radio and the 24/7 music format business for more than 30 years, joins LRN as Executive Vice President and will work closely with Chief Executive Officer Steve Swick. Crocker will concentrate on super-serving the needs of local radio owners and operators, help develop new revenue-generating products, and support LRN's relationships with Skyview Networks and ABC Radio. LRN is known for providing small- and medium-market broadcasters with superior 24/7 music programming and technology that features maximum local control and localization.
"In the past year and a half, we have collectively amassed over 135 years of treasured time and talent along with critical expertise in 24/7 music formats," observed Swick. "With the addition of Pat to our growing team, we can further expand our services and are well on our way to attaining the leadership position within the 24/7 music format space. I am delighted to welcome Pat and enthusiastic about what lies ahead for LRN and our affiliated radio station partners."
"LRN offers local broadcasters an exciting combination of strategic benefits that attracted me to the company," said Crocker. "The opportunity to focus 100 percent on the small and medium market radio community, without other corporate and Wall Street distractions, is appealing and will allow me to deliver the products and services that local broadcasters need to compete and thrive in today's environment. The association with Skyview Networks and ABC Radio is a powerhouse combination that makes it all-the-more enticing.  I'm looking forward to rejoining my former colleagues who have migrated to Local Radio Networks."
Crocker is the sixth in a series of executives to exit Westwood One to join LRN in the past two years. Others who have made the move are: Matt Caldaronello, Chris Reeves, Chris Hatton, Jonathon Steele, Chad Seng,
Crocker has 30+ years of experience in radio sales and management across local, national, network, and syndication. He has spurred the growth of 24/7 music format affiliations at Jones Radio Networks, Dial Global, and Westwood One and overseen the consolidation of affiliate sales departments during several network mergers. Crocker began his career in media in St. Louis as a national ad sales representative and moved into local and national sales management at St. Louis iconic stations WIL-FM and KSHE-FM, as well as KALC-FM and KIMN-FM in Denver.
Pat Crocker can be reached at 720-500-3810 and Pat@LocalRadioNetworks.net.
About Local Radio Networks (www.localradionetworks.com)
Local Radio Networks (LRN) produces thirteen 24/7 music formats and is focused on providing local broadcasters with unprecedented localization and content control, national on-air talent, along with award-winning news from ABC News Radio. LRN offers advanced dual delivery platforms via XDS satellite, from a partnership with Skyview Networks, or LRN's proprietary Radio Velocity Control (RVC), which integrates seamlessly with most automation systems or can serve as a stand-alone automation option. Skyview Networks is the exclusive national network ad sales representative for LRN. Steve Swick is Founder, President, and Chief Executive Officer. Will Mashione is Co-Founder and Chief Information Officer. LRN is headquartered in Angola, IN, with offices in Los Angeles, CA, Dallas, TX, and a state-of-the-art Programming and Operations Center in Denver, CO.
Media Contact:
Renee Cassis | RC Communications Marketing
646-808-6505 | cassis2@msn.com
http://localradionetworks.com/wp-content/uploads/2014/10/lnr-logo-h.png
0
0
Local Radio Networks
http://localradionetworks.com/wp-content/uploads/2014/10/lnr-logo-h.png
Local Radio Networks
2019-06-19 17:47:43
2019-06-19 17:48:17
Patrick Crocker Joins Local Radio Networks as EVP, 24/7 Music Formats, Following His Resignation from Westwood One